A Love for Orthodontics
I love being an orthodontist! Nothing beats running into patients around town and seeing their beautiful smiles. These interactions are not only rewarding; they also serve as a reminder to me of the responsibility I have to provide outstanding orthodontic care.
After moving to Colorado, my wife and I soon fell in love with Denver. Years of planning and growth have led us to open a full-time orthodontic office in Park Hill. Serving the patients of this community is a dream come true!
Education and Continuing Education
Bachelor of Science, University of Utah, Salt Lake City, UT
Doctorate of Dental Surgery, University of Iowa, Iowa City, IA
Master of Science and Orthodontic Certificate, University of Iowa, Iowa City, IA
The field of orthodontics is progressing at an ever-increasing rate. Attending local and national seminars each year allows me to stay on the cutting edge of orthodontic principles and techniques.
Professional Affiliations
Rocky Mountain Society of Orthodontists
5280 Study Club
Community and Family
Nestman Orthodontics is proud to support our local schools. We also work with dentists in the community to provide free dental care to the underserved each year through the Colorado Mission of Mercy. We love to give back!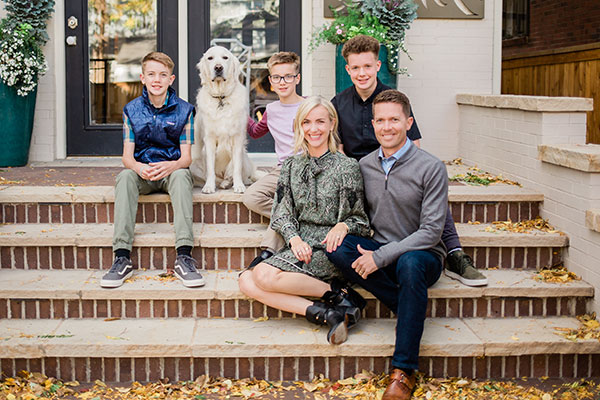 After growing up in Bountiful, Utah, I married my high school sweetheart, Emily. We and our three boys Jack, Charlie, and Frank are proud to call Park Hill home. Our dog Roger only adds to the chaos! When I am not working, I enjoy reading, skiing, golfing, traveling, and playing tennis and basketball with my family.